Phuket International Hospital launches new services, expat card
Phuket International Hospital announced the launch of three new departments, as well as its 'Expat Privilege Card', last week.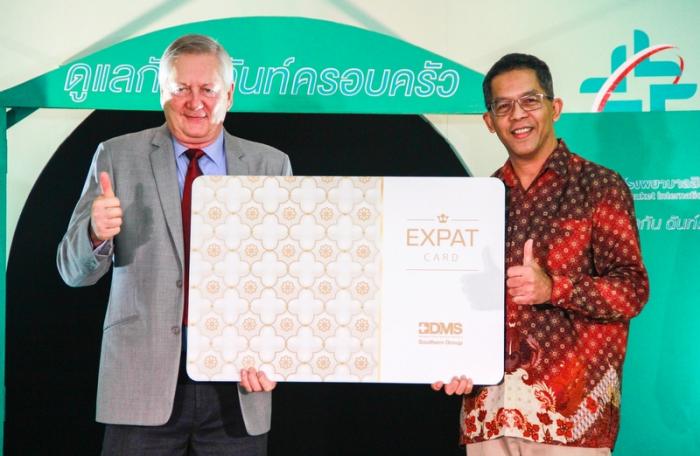 Wassana Tipayapongtada, chairwoman of the Provincial Red Cross Phuket Chapter, presided over the grand opening event, that was held under the theme 'We're Family'. BDMS Southern Group management and staff, Thai and foreign dignitaries, local authorities and local business representatives were also in attendance.
The three new departments include the Children's Clinic, Phuket International Dermatology Institute (PDI), and Ayuravadhana Geriatric Clinic.
The newly revamped children's clinic is inspired by Lego Thailand, with the aim of promoting children's learning, imagination and creativity. The dermatology institute caters to both cosmetic skin care and skin diseases, boasting internationally qualified dermatologists on its panel. The Ayuravadhana Geriatric Clinic aims to deliver comprehensive elderly care, with the Phuket Vaccine Clinic in tandem offering protection against diseases at all ages.
The Expat Privilege Card was launched to provide healthcare and medical privileges for expatriates in Phuket and nearby provinces. It can be used at all BDMS Southern Group hospitals – Bangkok Hospital, Phuket International Hospital and Dibuk Hospital.
This article first appeared in the August 27-September 2 issue of the hard-copy Phuket Gazette newspaper.