The Blue Mango Bar & Grill
Award winning Blue Mango Bar & Grill does not disappoint those expecting stylish, contemporary surroundings and understated, cool luxury. Within our multi award winning TripAdvisor restaurant you'll be serenaded by the cool breeze and intoxicating atmosphere – come once and it will start a habit of a lifetime.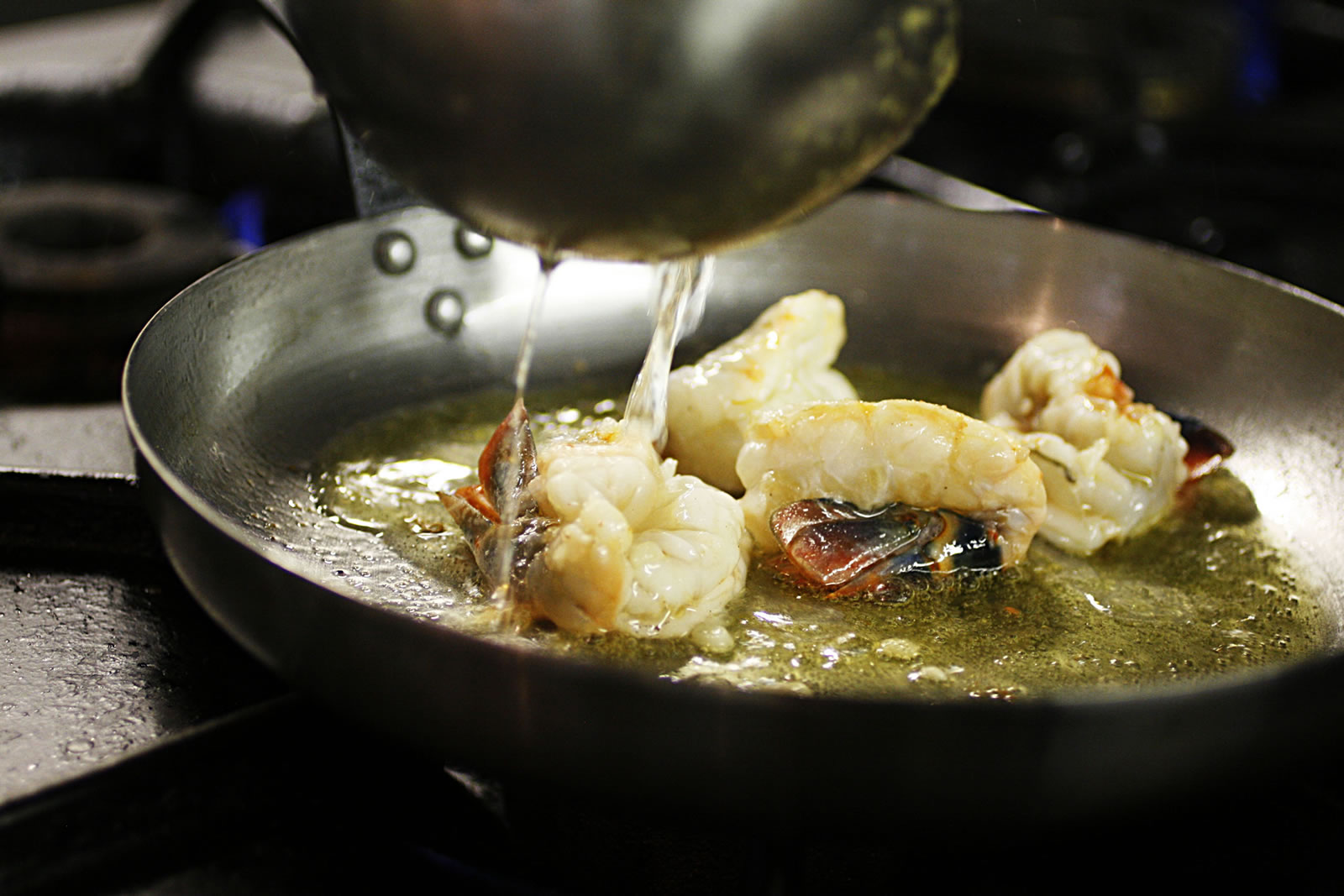 The menu is both extensive and impressive featuring fine Italian cuisine and some Thai specialities. Need an early morning boost? Then our breakfast menu featuring a continental breakfast, fruit platter, waffles, French pancakes and a host of other mouth-watering plates will leave you energised and ready to explore what Phuket has to offer. If you're looking to have a relaxed afternoon, why not opt to chill by our pool bar where you'll have the option of a few delectable snacks or sandwiches?
However, if a romantic night-time setting is more of what you're looking for, then our main menu will not disappoint. Try our tortellini with pumpkin or our risotto seafood, and if you opt for a more cultural night out then our Khao Pad or Tom Kha Gai made with the freshest ingredients will have you wanting more.
Looking for a sweet end to your night? We've got you covered! Our tongue-melting Tiramisu, panna cotta, apple strudel or the chocolate fondant are all divine.
The Blue Mango Bar & Grill is the perfect dining experience – from the welcoming atmosphere, to top-notch service and delectable cuisine, you absolutely can't go wrong! It will always remain one of your favourites for consistency and wonderful atmosphere.